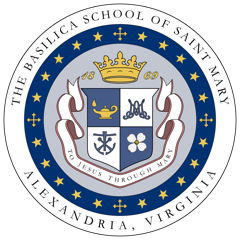 The Basilica School of Saint Mary Bookstore
The Basilica School of Saint Mary earns proceeds on every order! (Free shipping on orders $30+)
Welcome to The Basilica School of Saint Mary's Online Bookstore!
In partnership with our friends at Bookworm Central, who provide all the wonderful books for our annual Book Fair, we are delighted to launch The Basilica School of Saint Mary Online Bookstore. Available all year round, the Bookstore has more than 1,000 titles – everything from beautiful picture books and Catholic reference books, today's favorite series and graphic novels as well as non-fiction reads for students and a curated list of books for adults.
Feel free to share a link to the Online Bookstore with grandparents and family members. Every purchase through The Bookstore earns new books for our school library. Book orders of $30+ ship for free, otherwise a flat rate of $4.99 applies. Books ship directly to your home by USPS.
Titles on the Recommended Reading Lists and Teacher Wish Lists have been vetted by Bookwork Central or the Library Staff. Other titles found through the search function may not always fall in our collection developement criteria. As such, parents should shop with their students and provide guidance for online purchases.