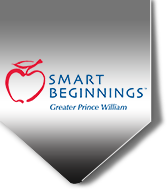 Smart Beginnings Greater Prince William Bookstore
Smart Beginnings Greater Prince William earns proceeds on every order! (Free shipping on orders $30+)
Welcome to Smart Beginnings Greater Prince William's Online Bookstore!
Smart Beginnings Greater Prince William (SBGPW) is proud to partner with Bookworm Central to offer an online Book Fair. With the holidays around the corner, the perfect gift for any age is a BOOK! With this as our goal, we have themed our book fair… "Literacy 4 Life!"
There are other ways that you can contribute to "Literacy 4 Life." You can purchase books that will go to our Books4Babies program, or a Bookworm Gift card to be donated to a local childcare provider. (Please click on the Book Drive button.)
Bookworm has a strong partnership with SBGPW and this affords us a % of each book sold to support our organization's vision and mission to advocate/inform/educate children and their families starting at birth.
Happy Reading!
---
Books4Babies: Every infant born in a PW hospital receives their first book!